Energy Efficiency is Our Human Energy
Energy efficiency is powering a resilient economic recovery for Canada, bringing us zero-carbon buildings and facilities, a net-zero productive economy, and meaningful careers.
Why join the Our Human Energy movement?
Our sector is purpose-driven
Energy efficiency cuts carbon and saves costs: what is not to love?
We're better together
A diverse and inclusive energy efficiency sector will help us meet our climate goals.
We can help our economy recover
Energy efficiency is an integral part of our clean economic future.
Canadians working in
energy efficiency*
Nikki Muswaggon
NRG Management,
Winnipeg, MB
Sheri Young
Town of Okotoks,
Town of Okotoks, AB
Ricky-Lee Watts
Indigenous Clean Energy,
Port Alberni, BC
Razzaq Mohammed
GreenStep Solutions Inc.
Kelowna, BC
Alessandra Robillard
Écohabitation,
Montreal, QC
Tana Sun
Canadian Natural Resources Limited
Montreal, QC
Hammad Ahmed
City of Charlottetown,
Charlottetown, PE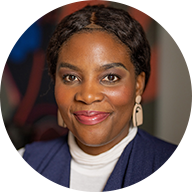 Ruvi Mugara
Thinkwell Shift,
Halifax, NS
Andrea Henwood
Greenfoot Energy Solutions,
Halifax, NS
Chinyere Johnson
Understand other perspectives,
Toronto, ON
Kirk Johnson
Eco-Efficiency Consulting,
Toronto, ON
Canadians working in
energy efficiency*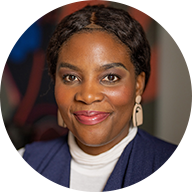 Help us put Energy Efficiency on the map
From tradespeople and engineers, to entrepreneurs, sustainability professionals and beyond – by signing up, you can help us give energy efficiency professionals a voice.
It's about more than emissions
Everyone knows saving energy is smart for the environment, but not many Canadians realize energy efficiency also creates jobs and grows our economy.
Energy efficiency isn't just a program
It's an entire community of dedicated professionals like you, who make a meaningful impact every day.
We power opportunity
When we boost energy productivity, we're building industries and helping all Canadian businesses grow.
Canadians employed in
energy efficiency
in revenue was generated by energy efficiency businesses in 2018
businesses delivering energy efficiency across Canada
Are you looking for an energy efficiency role that fits just right?