Making little changes count big for comfy homes
As an energy mentor in the Calgary region for Empower Me, Alanda finds tremendous satisfaction in sharing what she's learned about energy efficiency and seeing it being implemented in people's homes. A member of Treaty Seven, Tsuut'ina Nation, Alanda can usually be found visiting homes within her reservation or facilitating energy workshops across rural communities in the area. 
From talking insulation to water to heating, "

My goal is to help people understand their homes better, so they can make their homes more comfortable to live in"
says Alanda. 
The best part of Alanda's job is getting to explore different parts of her community and interact with different people.  She's candid: she still gets a little nervous standing in front of a crowd and making a presentation.  But the impact is worth it. "When I hear people shopping for smart thermostats and looking at ways to make their homes more energy efficient, I can say that I helped do that!"
It was through her Indigenous Studies program at the University of BC Okanagan that Alanda discovered a connection between sustainability, the land, and the home. "I started to think a lot more about my individual actions and focus on the way I see and do things with energy." She joined Empower Me knowing that their mission would be a good thing not just for Calgary, but also for Indigenous communities in the area.
What Alanda has learned:  it's often the small things that make the biggest difference for people in her community. Take, for example, insulating outlets, and how that can help with draftiness. "If I didn't know about these tips and tricks, then I know other people don't know either. It's awesome to share the little things, because they're doable and people feel them."
For Alanda, she sees her job as a way to pay it forward. "It's rewarding for me to share what I've learned about energy efficiency with my community, and see it being implemented in their homes. I hope people also carry forward what they learned from me in whatever ways they can."
Are you looking for an energy efficiency role that fits just right?
Nikki Muswaggon
NRG Management,
Winnipeg, MB
Sheri Young
Town of Okotoks,
Town of Okotoks, AB
Ricky-Lee Watts
Indigenous Clean Energy,
Port Alberni, BC
Razzaq Mohammed
GreenStep Solutions Inc.
Kelowna, BC
Alessandra Robillard
Écohabitation,
Montreal, QC
Tana Sun
Canadian Natural Resources Limited
Montreal, QC
Hammad Ahmed
City of Charlottetown,
Charlottetown, PE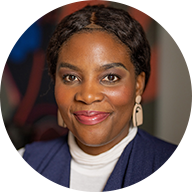 Ruvi Mugara
Thinkwell Shift,
Halifax, NS
Andrea Henwood
Greenfoot Energy Solutions,
Halifax, NS
Kirk Johnson
Eco-Efficiency Consulting,
Toronto, ON