Helping shape clean energy citizens across New Brunswick
As the Executive Director of The Gaia Project, Lizzy is a big advocate for hands-on learning about energy. The Gaia Project, a New Brunswick based charitable organization, started in 2009 when founder Brian McCain noticed that many students were leaving public school with limited knowledge of how the provincial energy sector worked, or how their behaviour influenced the system. The Gaia Project started by providing opportunities for students to experience energy through interactive programs that allowed them to get hands-on with energy production and consumption in meaningful ways.
"Understanding how energy is generated in New Brunswick is fundamental to understanding how our energy choices impact the living planet at large. We are facing unprecedented global challenges and our daily choices matter," says Lizzy.
As a young teenager, Lizzy became concerned about how her personal choices impacted social justice and environmental issues around the world. She went on to study behaviour economics and earn a Masters degree in Environmental Studies. Starting her career, she always wanted to work to empower everyday people to take action; promoting energy efficiency—she soon realized—was a highly impactful way to do just that. "We need to prepare today's youth for a future with diverse energy options — from smart thermostats and energy star appliances to solar panels and electric cars. There's a lot of new opportunities coming, and we want this generation to feel encouraged and confident contributing to a sustainable energy future."
By the end of the school year, Lizzy's team aims to engage over 10,000 students from grades 4-12 across the province with five unique programs. One program, "Sustainability in Action", engages grade 9-12 students in a semester-long environmental project of their choice, for example, evaluating and recommending improvements to lighting systems in their school. Her organization is seeing the impact of these projects in real time. "We've seen students switch their majors or want to go on a whole new career path because of their involvement in these projects. They are seeing the connection between efficiency-based work and bigger and bolder steps to renew our energy system to lower air pollution, protect water and help slow climate change." Through The Gaia Project's project-based programs, students have the opportunity to look at a local issue from social, environmental and economic points of views and make insightful recommendations. "It all starts with a project!"
Lizzy believes it's more important now than ever for students to learn about the energy sector, "If you look at the way the sector is evolving, young people aren't just going to be energy consumers – they will likely also be energy providers. We need to prepare them be a part of, and ultimately lead Canada's energy future in a way that's deliberate and thoughtful."
Are you looking for an energy efficiency role that fits just right?
Nikki Muswaggon
NRG Management,
Winnipeg, MB
Sheri Young
Town of Okotoks,
Town of Okotoks, AB
Ricky-Lee Watts
Indigenous Clean Energy,
Port Alberni, BC
Razzaq Mohammed
GreenStep Solutions Inc.
Kelowna, BC
Alessandra Robillard
Écohabitation,
Montreal, QC
Tana Sun
Canadian Natural Resources Limited
Montreal, QC
Hammad Ahmed
City of Charlottetown,
Charlottetown, PE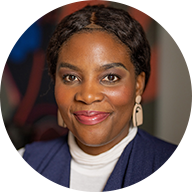 Ruvi Mugara
Thinkwell Shift,
Halifax, NS
Andrea Henwood
Greenfoot Energy Solutions,
Halifax, NS
Kirk Johnson
Eco-Efficiency Consulting,
Toronto, ON