aodbt architecture + interior design
Getting all the right people into the room
On any given day, Michele helps get the right people into one room to solve problems and reach a shared vision. Whether that means reaching energy savings, meeting clients needs, or creating a community space, Michele's job is to bring people together.
Though her official title is Project Coordinator, Michele wears a lot of different hats. She frequently works with communities, undertakes community impact research and analysis, and is usually the point of contact for different consultants in the industry on sustainable design projects. Her background in regional and urban planning along with her passion for sustainable development have prepared her perfectly for her main job: building positive relationships and networks to solve problems.
"I'm interested in being part of a community that's working toward the same goal. Our clients depend on us to provide the best information and services – and we can only do that through collaboration."
What does this look like? As chair of the Canada Green Building Council's Saskatchewan Chapter, Michele recently brought together consultants in the design field and city officials to create a strategy to help address Saskatoon's carbon emission reduction and energy efficiency goals. By convening these groups of people who normally wouldn't work together, Michele helped create a new environment for creativity and problem-solving.
"We had an opportunity to utilize all of our collective resources and discuss how we can work together as industry partners to achieve energy efficiency and indoor environment quality in Saskatchewan."
Saskatoon's harsh weather, from its cold winters to its hot summers, plays a big role in the way designers and builders, including aodbt architecture + interior design, think about sustainable design. While energy efficiency and indoor environment quality are both critical considerations, these two things don't always work well together. "Our clients desire comfortable spaces, which often includes increasing ventilation rates and offering access to ample views and natural light. These design elements can directly compete with energy efficiency. But they don't have to."
How does Michele see the industry resolving these types of tensions? It comes back to the idea of collaboration, "We need to start talking to each other before a project moves too far into development, which can have huge implications for our industry. It seems very simple, but I think working toward breaking down barriers and eliminating working separately in silos is important in future planning and delivering truly sustainable projects."
Are you looking for an energy efficiency role that fits just right?
Nikki Muswaggon
NRG Management,
Winnipeg, MB
Sheri Young
Town of Okotoks,
Town of Okotoks, AB
Ricky-Lee Watts
Indigenous Clean Energy,
Port Alberni, BC
Razzaq Mohammed
GreenStep Solutions Inc.
Kelowna, BC
Alessandra Robillard
Écohabitation,
Montreal, QC
Tana Sun
Canadian Natural Resources Limited
Montreal, QC
Hammad Ahmed
City of Charlottetown,
Charlottetown, PE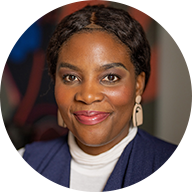 Ruvi Mugara
Thinkwell Shift,
Halifax, NS
Andrea Henwood
Greenfoot Energy Solutions,
Halifax, NS
Kirk Johnson
Eco-Efficiency Consulting,
Toronto, ON