Apprentice Electrician, NRG Management
Taking the future in hand
Nikki Muswaggon loves solving problems and hands-on work. As an apprentice electrician, her career is completely different from what she imagined as a child.
Growing up, Nikki wanted to become a doctor. She took every high school math and science course she possibly could. After graduating, she went straight into a Bachelor of Science degree. Years of pushing herself caught up. She took a break and never went back. A few years later, while working as a project manager, she realized that she didn't enjoy working in an office. She wanted to do something she felt more connected to.
At the time, her younger brother was considering a career as an electrician. He was apprehensive about getting certified, so Nikki decided to join him. They enrolled in the same program and started working at the same company. "We're on this journey together, but we're not working on the same project," says Nikki.
Today, Nikki is an apprentice electrician at NRG Management and a certified fiber optic technician.
She appreciates the consistency of her work. Each day starts with a safety meeting, then groups are assigned a task and they gather materials for the day. Occasionally, groups will perform service calls. Sometimes, they're as simple as clicking a breaker on and off, shares Nikki with a laugh. "I'll be like OK, we came all this way just to flick a breaker on, let's go back to work." She recognizes that many people don't know what she knows —it's better to call a skilled professional who can resolve the problem and reduce the risk of electrical shock and other hazards.

As an apprentice, her days are full of new experiences, and she enjoys troubleshooting, installations, and working with her hands. She mainly works with large transformers, pipes, and lots of wire. Eventually, she wants to become a certified electrician.
Nikki's family and friends have motivated her to stay in the trade, even when she wanted to quit because of the discrimination she faced in her profession. It was very uncomfortable at times, but she leaned on the people who pushed her to be better and encouraged her not to quit.
Mentorship has played an important role along Nikki's career path. "My mentors are really great," she says.
"I have this certified female electrician who really took me under her wing when I first became an electrician. And when I needed some advice on what to do in some really sticky situations I got into while working as an electrician, I went to her and she was pretty great at giving me advice on how to move forward from these challenges that I faced."
Are you looking for an energy efficiency role that fits just right?
Nikki Muswaggon
NRG Management,
Winnipeg, MB
Sheri Young
Town of Okotoks,
Town of Okotoks, AB
Ricky-Lee Watts
Indigenous Clean Energy,
Port Alberni, BC
Razzaq Mohammed
GreenStep Solutions Inc.
Kelowna, BC
Alessandra Robillard
Écohabitation,
Montreal, QC
Tana Sun
Canadian Natural Resources Limited
Montreal, QC
Hammad Ahmed
City of Charlottetown,
Charlottetown, PE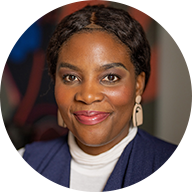 Ruvi Mugara
Thinkwell Shift,
Halifax, NS
Andrea Henwood
Greenfoot Energy Solutions,
Halifax, NS
Kirk Johnson
Eco-Efficiency Consulting,
Toronto, ON