Senior Program Manager for Efficiency Nova Scotia Programs, Thinkwell Shift
Leading change through choice
Ruvi Mugara believes people are our greatest resource. From studying psychology to managing programs at Thinkwell Shift, she is always seeking to understand and support her customers.
The energy efficiency leader didn't initially see herself following this career path. Ruvi majored in psychology at Saint Mary's University in Halifax, Nova Scotia. After graduating, she started working with adults with intellectual disabilities. In this role, Ruvi learned that she values being a consistent part of people's lives. After becoming a mother, it was time for a pivot. Her husband was living in the United Kingdom, and she needed a job with a consistent schedule.
Ruvi saw a job posting for an engagement officer for Green Schools Nova Scotia. She'd worked with kids while in university, both for the YMCA after school program and the Black Business Initiative youth program. With this experience under her belt and the knowledge that she was great with kids, she applied. She wasn't sure if she'd get the interview — she didn't have any environmental education — but in the end she landed the role. Ruvi's facilitation skills and experience working with kids stood out, and she was able to master the environmental side of the role while already in it.
Today, Ruvi is a senior program manager at Thinkwell Shift, a resource conservation company that believes in making change through choice. She's been with the company for three years, and runs two different programs on behalf of Efficiency Nova Scotia. The first is Green Schools Nova Scotia, aimed to teach kids about energy efficiency and the things they can do to reduce their energy consumption at school and at home. The second is the Efficient Product Installation Service, where customers are provided with free energy efficiency products to help them save money on their power bills.
When it comes to energy efficiency, Ruvi believes that small steps count. She says everything is about behaviour change — people just need guidance and encouragement to change for the better.
"I'm really lucky. I get to work with kids, which is super fun. I also get to engage with adults who send us emails and leave us voice notes about just how appreciative they are that we're able to make such a significant difference in the money they're spending on day to day living," says Ruvi.
Ruvi and her team truly aim to be the best part of their customers' day, and she's proud to be part of a team that is making a difference in Nova Scotians' lives.
She is the type of manager whose team knows she has their back. They know she'll support them when they are having a hard day, and will advise them to take some time for themselves. "That makes me really proud that I'm like that. I'm dependable as a manager," she says.
Ruvi believes her ability to speak to people is what has made her so successful. "I am the most talkative person you'll probably ever meet in your life," she says with a laugh. Being talkative has led her to constantly ask questions. Reaching out, talking to people, and staying curious helps her ensure she's always doing the right thing and doing her best. Combined with her ability to apply past experience to her role in energy efficiency, this has allowed her to go from being new to the sector, to a successful and meaningful career in just three years.
Are you looking for an energy efficiency role that fits just right?
Nikki Muswaggon
NRG Management,
Winnipeg, MB
Sheri Young
Town of Okotoks,
Town of Okotoks, AB
Ricky-Lee Watts
Indigenous Clean Energy,
Port Alberni, BC
Razzaq Mohammed
GreenStep Solutions Inc.
Kelowna, BC
Alessandra Robillard
Écohabitation,
Montreal, QC
Tana Sun
Canadian Natural Resources Limited
Montreal, QC
Hammad Ahmed
City of Charlottetown,
Charlottetown, PE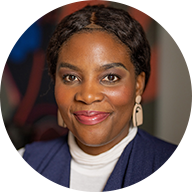 Ruvi Mugara
Thinkwell Shift,
Halifax, NS
Andrea Henwood
Greenfoot Energy Solutions,
Halifax, NS
Kirk Johnson
Eco-Efficiency Consulting,
Toronto, ON